[As an Amazon Associate I earn from qualifying purchases. Learn more]
If you have a large lawn or garden, a typical hand-driven lawn mower will not do the job for you. You will need to purchase a garden tractor, especially if your garden is uneven with hilly terrain. A garden tractor can also be used to move snow, fertilize and till your garden and haul materials.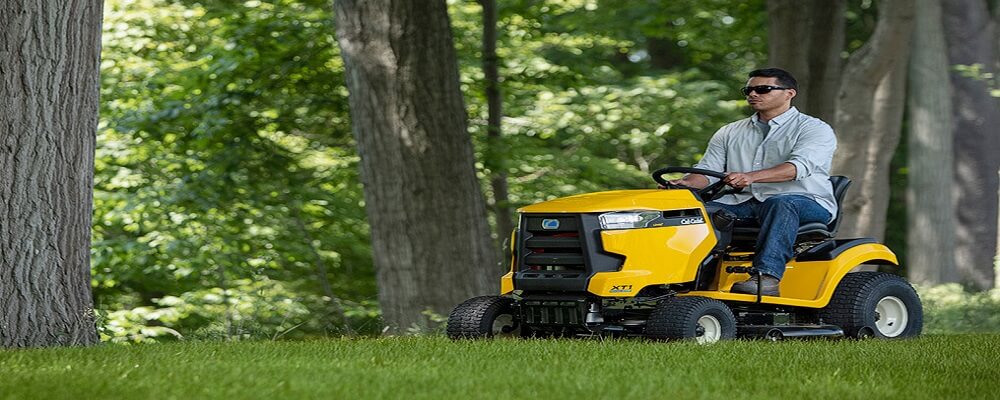 A garden tractor is stronger and sturdier than a lawn tractor or a lawn mower. It also uses more horsepower to operate due to its size and the amount of work it can do. But how do you know what to look for when shopping for a garden tractor? The following are 7 points to look for when selecting the right garden tractor.
What's The Difference Between A Garden Tractor And A Lawn Tractor?
---
The main difference between a garden tractor and a lawn tractor is the intended function. Garden tractors are heavy-duty and sturdy, making them ideal for attaching implements and hauling material. A garden tractor can also till a garden and move snow.
Garden tractors use more horsepower than lawn tractors as they require it to do the heavy-duty jobs. Also, garden tractors come with locking differentials which provide better traction for you. They are even more significant and weigh more than lawn tractors hence require bigger storage space.
What Is The Best Garden Tractor On The Market?
---
1. Husqvarna MZ61 61 in. 27 HP Briggs & Stratton Hydrostatic Zero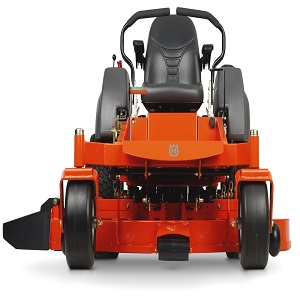 This semi-commercial mower has 27 horsepower, 11-gauge steel and a 61-inch deck that is entirely fabricated with the ability to mow an extensive section on every pass. To ensure extra durability, it has reinforcement at the bottom. The spindles can be accessed through two locations, and they are made of greasable aluminium. There are 12 cutting heights at the deck and they are easily controllable using the foot pedal.
In terms of performance, this tractor can mow a four-acre field within an hour. It operates with minimal vibration due to its padded dual levers. It has 6-inch caster wheels at the front with those at the back being 12 x 10 x 10 in size. This makes it a balanced machine that works very well if you can control it properly.
This garden tractor has some unique features such as vinyl seats that imitate those of a luxury car. It also has a cup holder and beautiful armrests to add. Overall, this is productivity, performance and comfort designed mower. It handles flat terrain and hills with ease.
Pros
Large, durable deck
Powerful engine
Reduced noise, low vibration
Starts reliably
Zero-turn capability
Cons
Can scalp lawns
Lots of maintenance
7 Points to Look For When Selecting the Right Garden Tractor
---
1.Intended Work
The first thing you should consider is the size of the field you intend to till. If your area is less than 2 acres, it is good to buy a tractor with a 45-inch deck but if it's more than 2 acres, go for the 54-inch deck. If you need one with a lot of speed, go for the one with the 54-inch deck.
2.Horsepower
A tractor with a big blade will require more power to turn it. Most garden tractors use between 20-30 horsepower. If you intend to use the tractor for digging, hauling material, moving snow, tilling, or moving heavy loads, go for a tractor with more horsepower. However, if you only intend to cut grass, a tractor with low power will serve you perfectly.
3.Tractor Measurements
When buying a tractor, you should bear in mind the space you intend it to go through; shed doors, gate openings, or garage. Your tractor should pass through all these spaces with ease without having to dismantle some of the opportunities. The pathways, if any, should also be large enough to accommodate the garden tractor when moving from one location to the other.
4.Transmission
Consider the type of transmission that the garden tractor has, this is because there are automatic transmissions these days that enable smooth shifting of gears as you decelerate or accelerate. If you intend to navigate the tractor in tight places, there are zero turn tractors with separate transmissions for every rear wheel that allow them to turn in small spaces.
5.Attachments
Depending on your needs, you can find garden tractors with quite several attachments. Some attachments include carts and trailers, tanks and sprayers, lawn vacuums, bagging and mulching attachments.
Others are tractors, tillers and other implements for soil cultivation, snow blowers and other tools to remove snow, digging buckets, front end loaders, drills, scraping blades, and other equipment for moving materials and soil.
6.Comfort
Assess if the garden tractor is comfortable as you may need to spend many hours riding them. Also, look out for special features such as cup holders and armrests. The garden tractor should also be easy to control as one that's difficult can give you an unpleasant experience. Ask for a test drive to assess its ease of movement.
7.Wheel Size
The bigger the size of wheels on your garden tractor, the more stability it has. Standard sizes are between 20 and 30 inches. The large wheels not only ensure durability but also enable navigation in steep or rough terrain in addition to more natural movement in muddy conditions.
Frequently asked questions(FAQ)
---
What can a garden tractor do?
A garden tractor can till a garden, move snow, haul materials and mow loans.
Does MTD make John Deere lawn tractors?
No, they are not
Are John Deere tractors made in the USA?
Yes, they are.
Which is better Cub Cadet or Husqvarna?
Cub Cadet has more speed while Husqvarna has quality mowing on hilly terrain.
Where are John Deere lawn tractors manufactured?
Greeneville, TN
Conclusion
---
In conclusion, when choosing whether to buy a garden or a lawn tractor, consider the factors above to avoid buying a machine that does not meet your expectations. Keep in mind the size of your lawn or yard, the type of vegetation on it, and the type of terrain.
Uneven, rough, and hilly terrain may require a stronger tractor for easy navigation. Since a garden tractor costs more than a lawn tractor, you can look for a second-hand one if you do not have the money to buy a new one. You should, however, know that an old machine will not serve you as efficiently as a new one.